The best infant toys at YGrowUp.net
Enjoy with babies and toddlers appropriate age infant toys that help develop special bonding and learning experience with their parents and appropriate toys for their levels. These innovative infant toys will help them discover their skills with puzzles, art, sensory toys, motor skills and language skills.
Kaloo Perle Maxi Bear Sofa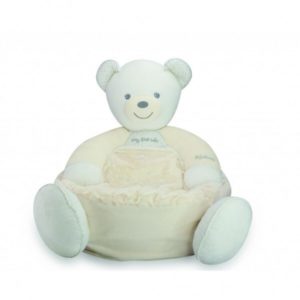 Kaloo Perle Maxi Bear Sofa is cozy and comforting. This bear is made of super soft microvelvet fabric with sturdy arms that act as support for a baby. It features a fully embroidered face, coordinating fabric details, and canvas bottom for stability. This will become your child's favorite infant toy seat!.
Play With Me Gym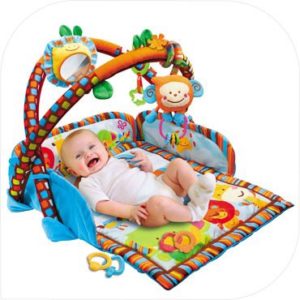 This award-winning crib and gym mat is never-ending fun! Lay it down flat, or put up the overhead canopy-either way, it's sure to be a great time! Comes with colorful infant toys that easily attach to the gym, and is a great way for keeping babies occupied and entertained. Specially designed to be the ideal naptime companion.
My First Gym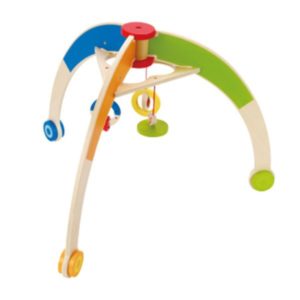 Colorful rattles and rings encourage reaching and kicking. A mirror reflects the smiles. Self Discovery: Enhance baby's perspective with visual, tactile, and auditory cues. Gross Motor Skills (Physical Skills): Boosts coordination, balance, and physical strength. A wonderful infant toy for the beginning months of your baby.
See Me Picture Mat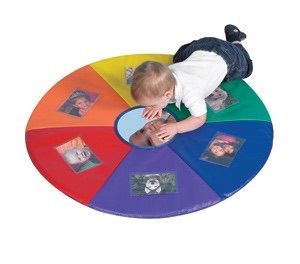 Rainbow-colored mat made of durable 14 oz vinyl. A wonderful infant toy mat for tummy time! Insert six pictures in the clear pockets to add new interest. Center flexible mirror attracts inquisitive baby to look in and see me!
Beep-Beep & Play Activity Toy
This sit-in play car lets little ones rev up and take off for fun! With a clicking steering wheel, light-up dashboard, rear-view mirror, and an engine that plays music when the key is inserted, this activity infant toy will keep your child happily occupied while building physical, cognitive, and social skills. There's even a cup holder on the side and a mesh "trunk" in the rear to take favorite toys along for the ride! Packed with whimsical novelties, this car engages the senses and nurtures growing skills.