Y Grow Up's Top Ten Kids Toys Summer Recommendations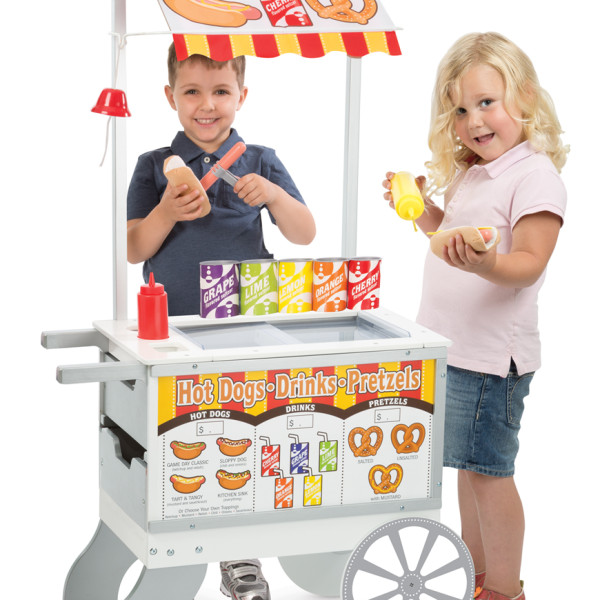 It is tremendously hard to select since all of the toys we carry on our website are an outstanding choice, but every couple of months Y Grow Up chooses the top ten kids toys of the month. We do this in effort to help parents and teachers promote the best education for their children. We like to pick them according to what children can relate to at the given moment. For example, for the summer we choose toys that are more relevant to summer activities, hot weather and so on. The top ten kids toys for the months of June and July and august are the following: You can let your child play with toys such as the
Sweet & Sunny Lemonade Stand
, the
Snacks and Sweets Food cart
, or
Let's Play House! Grocery Basket with Play Food
. Nothing tastes better on a hot day than an ice-cold glass of lemonade. Our Sweet and Sunny Lemonade Stand gives kids everything they need to run their very own pretend business. It comes complete with a chalkboard and lots of helpful storage space. They can sell lemonade in the yard and they can keep track of their income with the help of
Zylions Real Money ATM Bank.
This Real Money ATM Bank features holds actual money and keeps a running balance of your "account". This realistic wire grocery basket toy, can help them practice for when they go to the grocery store with you.
Planning a well-balanced meal is child's play with this wooden play food set, and so we recommend the
Food Groups – Wooden Play Food
. But eating right is not the only thing kids must do, reading is extremely important and should be part of your child's everyday life.  Good reads include our
Kitchen Club Kids (Volume 1 & 2)
and if your child is more on the active side, we recommend
uKloo Early Reader Treasure Hunt Game
. Disguised as a treasure hunt, this multi-award winning children's literacy game gets kids physically active as they read clues and search to find a hidden surprise. The uKloo Early Reader was selected as one of the top ten kids toys and classroom games not only by us, but also by the American Association of Educators.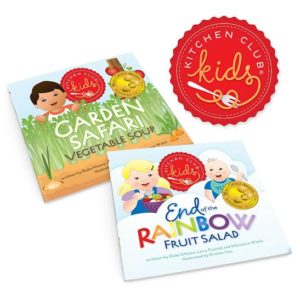 Another multi award toy is the
Teach My Toddler Learning Kit – Deluxe Version
. Teach My Toddler is an all-in-one learning kit for toddlers 18 months+. It is full of learning activities for toddlers and screen-free. The kit has everything to give your toddler a head start and teach the basics. Teach My Toddler is divided into four sections; The Alphabet, Numbers to 10, Shapes and Colors.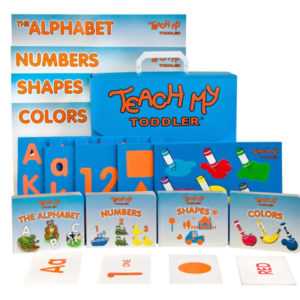 Don't forget the
Toddler Activity Station
and the
ALEX Toys Artist Studio Super Rolling Art Center
. The artist studio is the ultimate easel for young artists! Our fun toddler activity station is just what preschoolers and early learners need to engage in fun imaginative play.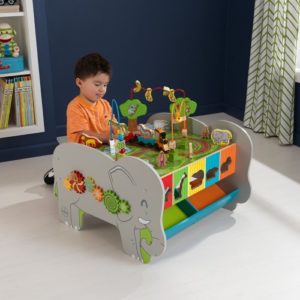 Find the best 2017 top ten kids toys selected by our education professionals at Y Grow Up. You will not be disappointed.
Overcome Learning Difficulties with Special Needs Toys
Special needs toys need to be safe, fun and build children's intellectual, physical and emotional skills. Our games, puzzles and toys will keep them amused for hours, and simultaneously improve logic, hand-eye coordination, memory and problem-solving skills. We sell a vast selection of unique special needs toys, including blocks, cognitive play, educational, fine and gross motor, and pretend. Nourish your child's imagination and developmental skills with one of these great items. The award-winning
Deluxe Mini Play Cube
is an absolute favorite among children and is also a perfect match for special needs toys. Little ones love the various activities available that provide hours of engaging and intriguing play. It features 5 popular toys in one: the Mini Roller coaster Express, Pathfinder, Counting Abacus, Fun Gears, and Learn the Alphabet. Each side offers a distinct sensory learning experience for children, promoting basic learning skills such as visual tracking, math skills, hand-eye coordination, color recognition and more! The
Magnet Express Wall Panel
is based on our original award-winning Magnet Express.  It is fun and educational, enhancing various basic learning skills such as motor skills, hand-eye coordination, and fine and gross motor dexterity as children use magnetic wands to guide the balls through the maze! A unique and captivating wall panel that is decorative and saves space. A
6-Station, modular Sand and Water Play Center
that promotes tactile discovery, fine motor skills and social interaction, and sensory experiences. Use a variety of textures to stimulate different sensory input in children including sand, water, beans, or shaving cream. Built in drains make clean up easy and storage lids keep everything in place. Two other excellent toys we carry for kids with special needs are the
Educational Ball Assortment
and the
Special Alphabet Set
. The educational ball assortment has surface that is velvety soft and provides excellent stimulation. Roll them, bounce them, or throw them, Rubbabu balls are safe birth upwards. The Special Alphabet Set is a set of 26 alphabet tiles, one each with A-Z embossed on it in both Braille and the English alphabet. Safe birth and up, this is a toy not only for visually impaired children.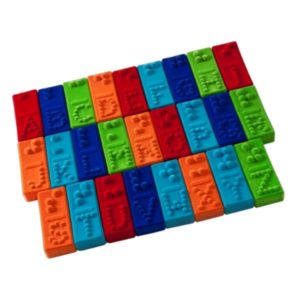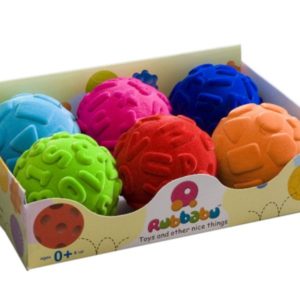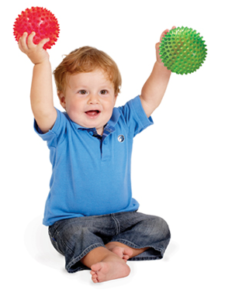 At Y Grow Up we have special needs toys for those of us w/ special needs kids. Shop now & receive 10% off w/ code 10OFF.