Cubetto
Coding without screens for kids aged 3 and up
A coding toy for girls and boys aged 3 and up. It takes coding off the screen, and into the real world with a programming language you can touch.
Coding without screens
Cubetto transforms coding into a hands-on, screen-free experience. A Montessori-approved coding toy that makes programming logic accessible to the youngest.
For girls and boys aged 3+
Children help Cubetto, a friendly wooden robot, navigate a magical world by writing their first programs using hands-on coding blocks. No tablets, no WiFi.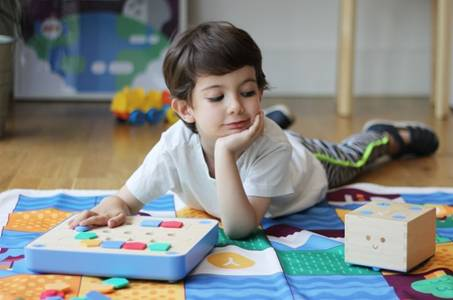 Does it really work?
Think Montessori meets Coding. We've already built and shipped over 20,000 units to schools, homes and libraries across islands, deserts and cities in over 96 countries.
Inside every box
Every Cubetto Playset comes with the tools you need to begin your coding adventure right out of the box:
1x Cubetto
1x Interface Board
16x Blocks (6x Forward, 4x Right, 4x Left, 2x Function)
1x World Map
2x Storybooks (User Manual + Book 0)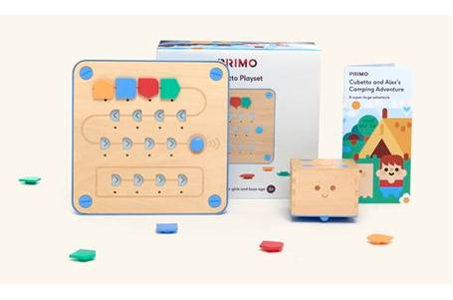 Cubetto
Made of tactile and hard-wearing wood he's your child's guide into the world of coding. Screenless, friendly and ready to play.
Interface Board
This is your command line, or your keyboard, if you will. It automatically pairs with your Cubetto, and there's even space to write functions.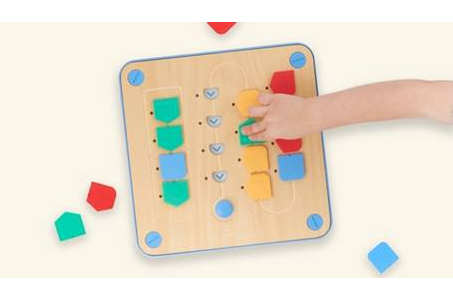 Coding Blocks
This is the clever part. The blocks are a coding language you can touch, like MIT's LOGO from the '70s. Use them to write programs for Cubetto.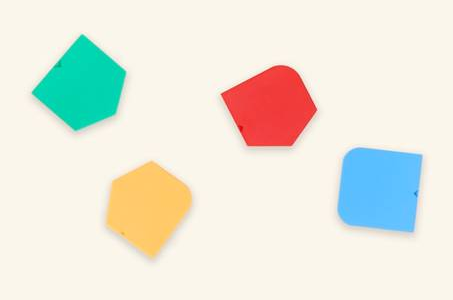 World Map & Books
A durable, 1×1 meter, cloth World Map that helps you plan your adventures, along with a storybook full of progressive activities and challenges.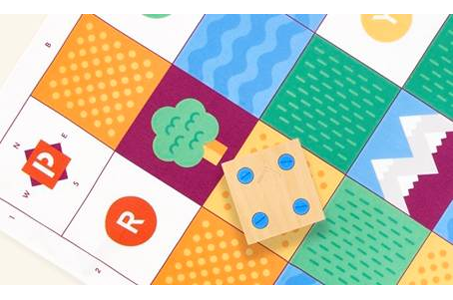 Expand play with Adventure Packs (2 new, 6 in total)
Adventure Packs make up a rich and exciting world of adventure and play. Each pack is a theme, and contains a World Map + Storybook.
Swarmy Swamp (New!)
An airboat ride through a misty marshland. A world filled with exotic plants and animals. Take in the sights, and make some friends along the way.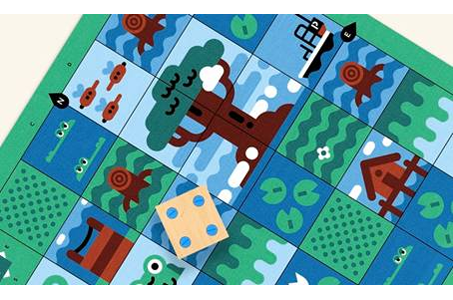 Polar Expedition (New!)
A heart-thumping Arctic race. Slick through icy plains, past polar bears and weather stations. Travel by starlight under the Northern Lights.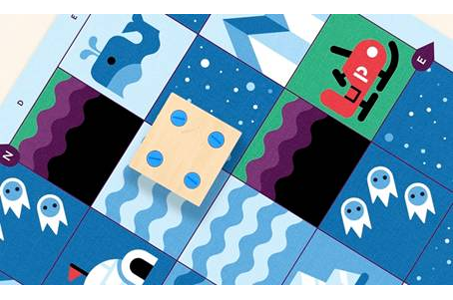 Space Odyssey
A trip to the fringes of our solar system. Visit the International Space Station, Mars, and Jupiter. Wave at our pale blue dot from the depths of our galaxy.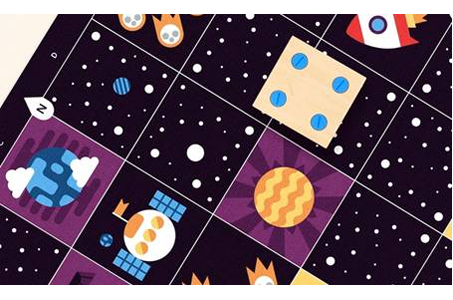 Blue Ocean
A submarine voyage below the waves. From bubbling underwater volcanoes, to sunken treasures. Swim beneath the icebergs of the North Sea, and up again.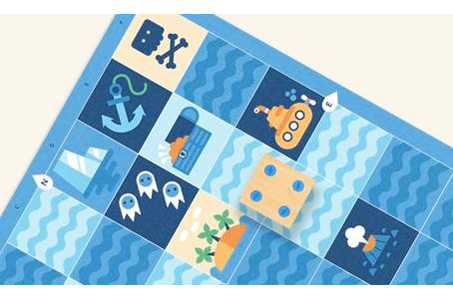 Big City
A fast-paced ride through a bustling metropolis. Negotiate high traffic between dizzying skyscrapers, and take in the parks, markets and landmarks. Beep beep!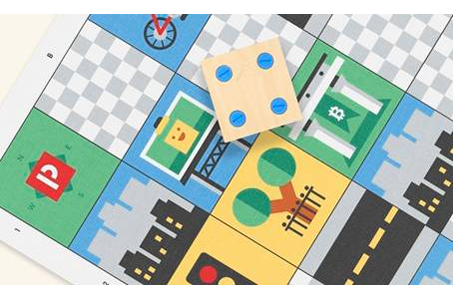 Ancient Egypt
A historical journey to the Great Pyramids. Learn about long-lost civilizations and hieroglyphics. Unearth ancient treasures, and solve the Sphinx mysteries.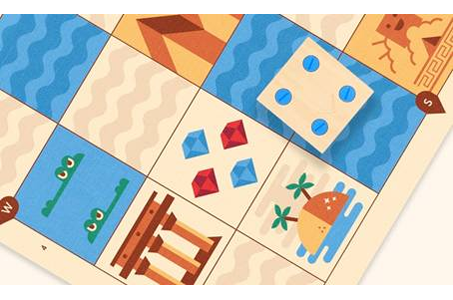 What else can you do with Cubetto?
We believe toys are only as good as the memories they create, which is why we conceived Cubetto as the starting block into a world of magical maps, epic stories, engaging activities, and games.
Take him golfing
Build a mini-golf course. Code your way to birdies, eagles, and pars. Extra brownie points for holes in one, and double that for course creativity.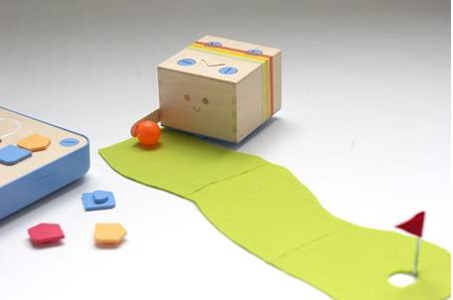 Design a maze
Flip your world map over and design a mind bending maze with tape. Use logic to find your way out with the blocks. Just don't reach the centre… trust us.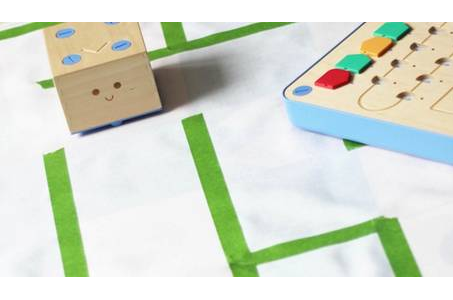 Make him draw
Grab a blank piece of paper. Strap some felt tips to Cubetto. Unleash your creativity. Draw fractals. Create patterns. Play with geometry and colours.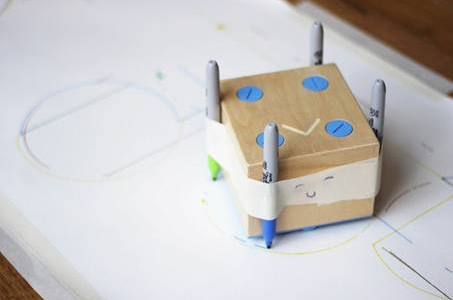 Cubetto in education
Cubetto comes with over 120 curriculum-mapped lesson plans, fit for education programs all over the world. Cubetto is the easiest way to introduce computer programming in early years learning.
From Montessori, to Common Core, to Coding Clubs, to STEM programs, Cubetto has been used in schools across 96 countries and counting.
Our favorite rewards
Cubetto Complete
Alongside the classic Cubetto Playset, get all 6 Adventure Packs for the ultimate coding Adventure. + The Personalised Storybook. This is the big one!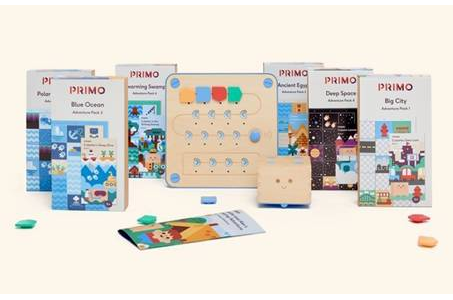 Cubetto Classic
The classic Cubetto Playset, that includes the Board, the Blocks, and Cubetto the robot. All you need to start your adventure. + Personalised Storybook.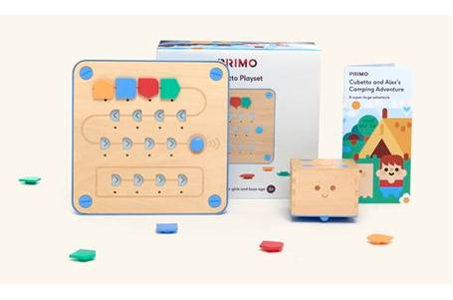 Personalised Storybook
We'll turn your littles into their own illustrated story character, in this Kickstarter-exclusive adventure book that reads well, even without a Cubetto Playset.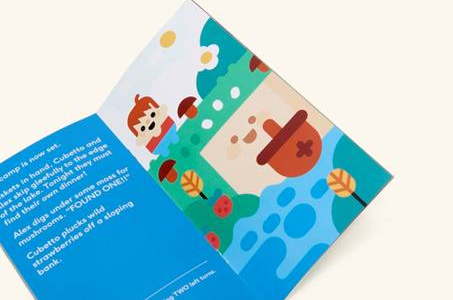 Award-winning design
Honoured with Gold Cannes Lions, Red-Dot Design Awards and MoMA exhibitions, Cubetto is more than a great educational toy. It's a little piece of design history. Something we hope you'll gift to your children, and that your children will one day gift to theirs.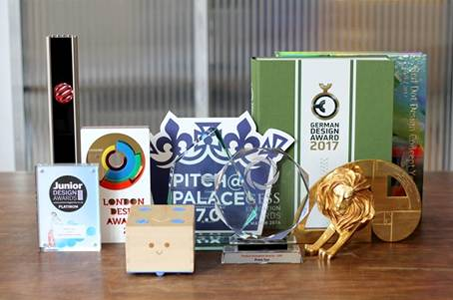 How is this Montessori?
It's non-prescriptive – Cubetto gives children the ability to think and play within the world they create, giving them freedom to express their own unique ideas and ways to solve problems.
It's child-centered – All they need to get started is a nudge in understanding that blocks = actions. Each block is a personal discovery to master the world around them.
It builds resilience – Solving problems with the blocks is about trial and error. Once a sequence is sent to Cubetto, the result is immediately obvious. If wrong, they can just start again.
It's social – Playtime with Cubetto is even better with friends. An active way for children to communicate, negotiate and problem-solve over a meaningful, tangible experience.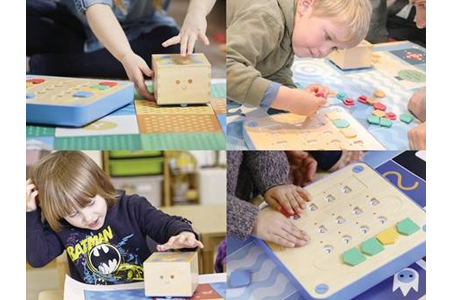 How is this coding?
Algorithms – Algorithms are sets of precise instructions. The blocks are a physical representation of specific instructions, and once compiled, form an actual algorithm children can touch.
The Queue – Instructions in programs are executed following precise orders. In other words, an intentional sequence of instructions, or a queue, represented by the Board's wavy line.
Debugging – The instructions are laid on the Board, and are immediately executed by Cubetto, so when he doesn't arrive where he should, fixing mistakes is as easy as swapping a block.
Recursions – Create a subroutine by "packing" a sequence in the function line, and call it in the queue with a blue block when you need it. Make long sequences shorter, and more efficient.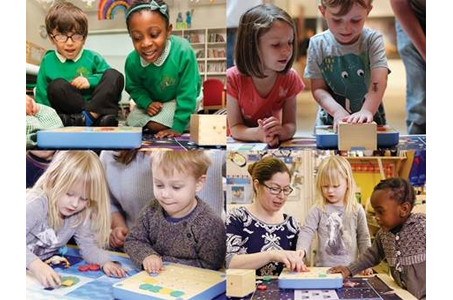 Why coding for 3-year-olds?
Much like playing with Cubetto, computational thinking is about breaking down tasks into a logical sequence of steps to reach an objective. In fact, computational thinking is something we do every day to solve all kinds of problems, big and small.
Thinking about the world around us the same way we think in the world of Cubetto is empowering. It gives us the confidence to try things out, break the rules, and shape our environment. Which is pretty amazing!
Playtime with Cubetto is collaborative, because you learn that complicated tasks are best tackled by more than one person. It encourages creativity by showing you there is no right or wrong way to reach your objectives and make the impossible possible.