TEACH YOUR CHILD ABOUT JUSTICE WHILE HAVING FUN ALL AT ONCE!
Our Justice Fun Box contains a book and plush toy that work together to educate your child about justice
Also contains a sticker package that ties in with the themes of the book
Help your child understand the concepts of justice in a way that is enjoyable!
Great toy for Play Therapy.
Like usual at Entyva, spend $50 or more today and receive your entire order shipped for free!
Justice is a difficult concept to grasp, especially at a young age, but our Justice Fun Box makes learning the concept of Justice an easy and enjoyable experience! The book tells the story of a girl who is forming a soccer team, but neglects a player who she passes judgment on. Her mind is soon changed by Justin Justice, who teaches her about the value of being fair and considerate of others. The Fun Box also helps your child better understand the concept with their own plush version of Justin Justice. A fantastic gift for children and a great way to teach them the importance of being fair and right!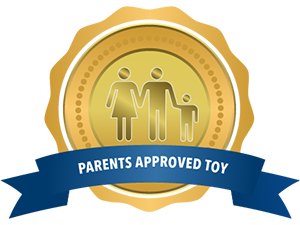 MEET JUSTIN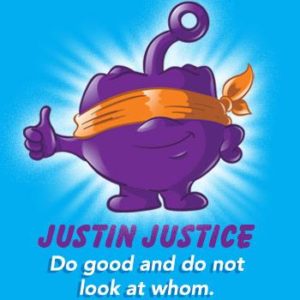 He is well balanced & reminds us that we must act with fairness, respecting others and doing what's right.
He is blindfolded because he doesn't judge anything based on its appearance. His mind is focused on being fair and balanced.