LEARN ABOUT THE VALUE OF DETERMINATION
WITH DETERMINATION FUN BOX!
Box contains an illustrated book and unique plush toy for a multi-faceted learning experience
Also contains a sticker page that relates to the story and reinforces its messages
A fun and enjoyable way to teach your child about determination!
As usual, all Entyva orders over $50 ship for free!
The story of Determined Danny tells the tale of a boy who was frustrated by his inability to succeed athletically. Determined Danny arrives and teaches him the value of determination and perseverance. This Fun Box contains the Determined Danny book as well as a companion plush toy to help your child not only better understand the story's message, but truly fall in love with its characters as well. This children's educational toy set is a great way to both teach your child about the value of determination while entertaining them as well. It's also a great toy for Play Therapy.
A fantastic value; place your order today!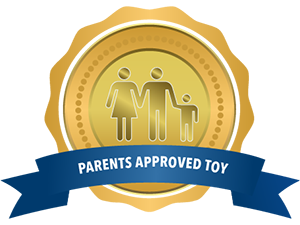 MEET DANNY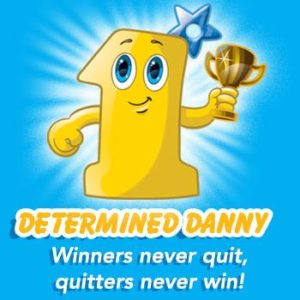 He is a leader, which motivates us and help us achieve what we propose.
He is shaped as a number #1. He is resilient and strives to be a winner. He holds a trophy as a testimony of his achievements and on top of him there is a star that reflects the shine of his accomplishments.