LEARN ABOUT THE VALUE OF RESPONSIBILITY
WITH THIS FANTASTIC RESPONSIBILITY FUN BOX!
A children's storybook and plush toy set available only from Entyva!
Storybook and toy help your child better understand the concept of responsibility!
Also contains a sticker page that connects with the themes and concepts of the story line.
Great toy for Play Therapy.
As usual, spend over $50 today at Entyva and receive free shipping on your entire order!
Our Fun Boxes are a great way to reinforce the concepts of our stories while also entertaining your child! Our Responsible Rick Fun Box is a fantastic way to teach your child about the value of responsibility. The book tells the story of a boy named Fred who has a tendency to be forgetful and as a result, somewhat irresponsible. He meets Responsible Rick who teaches him the value of responsibility. This children's educational toy set is a great way to help your child better understand and process the importance of being responsible!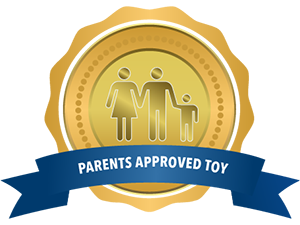 MEET RICK
He is very attentive and careful, reminds us that everything we do has consequences.
He stands tall and strong as a solid rock! He takes responsibility for all his actions. His hands express the strength that comes from his responsible attitude.