Description
Tiggly Math is the first iPad math toy for preschoolers and kindergartners (3+)! Tiggly Math is a set of 5 sleek, magnetic counting toys that interact with learning apps on tablets. Each purchase comes with 3 free apps that help develop early numeracy, counting, and math operations.
Learning Systems for Tablets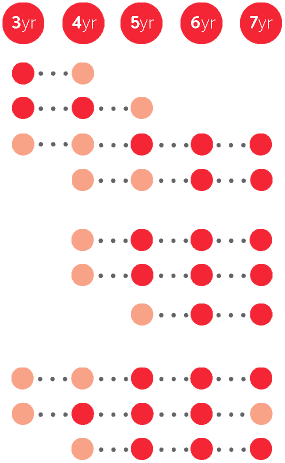 How it works
Tiggly Toys have silicone touch points so your tablet reacts to them just like your fingertips. Tap and the screen reacts
Simple to use
No need for batteries, bluetooth or wifi, the magic is in its simplicity!
Tiggly Math includes
5 interactive math toys
3 award winning apps for free
Note tablet not included
Cardtoons Counting
Tiggly Chef Addition
Addventure Numberline
Available in 10 languages
Device Compatibility
All generations of iPad & iPad mini (except iPad 1) Leading Android devices (Samsung, Kindle, Kurio) Click
here
for the full list for compatible devices